Infinity Project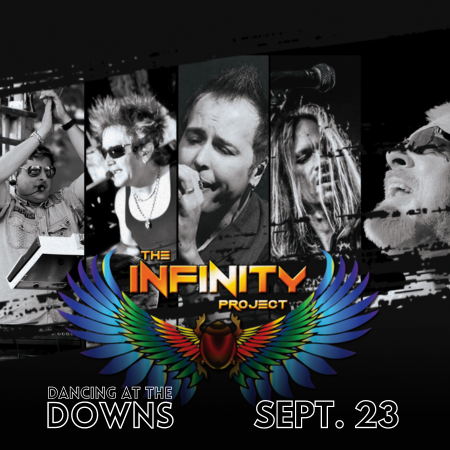 Event Details:

Saturday, September 23, 2023
Location: Emerald Downs, 5th Floor
Doors: 7pm, Showtime 8pm - 11pm
Age Restrictions: 21+ Event Only
Full Bar + Food At Quick Pix Cafe

Reservations are not accepted during concert events. Tables are seated on a first come, first served basis.

THE INFINITY PROJECT
A musical tribute to Journey

Seattle's only locally based Journey Tribute act, The Infinity Project, is a collection of long-standing Seattle and L.A. musicians who have banded together to celebrate both the history and ongoing success of one of Rock 'N Roll's greatest hitmakers. Covering music from the bands' conception straight through to recent hits and everything in between. Dedicated to bringing a high-quality polished performance to the stage this is a show not to be missed. Whether you're a long-standing Journey fan or a newcomer to their music there is something here for everyone. So join us for an evening of great memories and stellar hits.